Hi everyone! 😀
It's the holiday season! I've decided to try something new and create a sort of last-minute gift guide with some great suggestions for things to buy for the bookish people in your life. 🙂 So no matter what you celebrate—whether it's Christmas or New Year—there's a little bit of something here for everyone in this guide. If you're genuinely interested in one of the items, click on its photo or name in the description to check out where to buy it. Here's the first installation. 🙂
I hope you all like it, and be sure to let me know if you'd like to see more posts like this! This first one features gifts for…
The Classics Lover
+ "Just One More Chapter" Resin Necklace ($15.00)– This wonderfully vintage-style statement necklace is perfect for someone who can't put down their favourite classics, whether it's Jane Austen or George Orwell.
+ "Gone with the Wind" Canvas Tote ($18.00)– A 100% cotton bag perfect for hauling around your favourite books wherever you go. This particular tote has the cover of Gone with the Wind on it but there are tons of other variations. The  best part about it is that for every one of these totes bought, a book is donated to a community in need. 🙂
 + "Oliver Twist" Print T-Shirt ($34.00)– This shirt has around 40,000 words from Charles Dickens's beloved novel Oliver Twist printed on it! It's the perfect way to show your love to a bookworm who appreciates the little things.
+ Conan Doyle "Sherlock" Poster ($16.00)– Got a mystery fan on your hands? Get them this minimalistic Conan Doyle poster to hang proudly on their living room wall.
+ Old Books Scented Soy Candle ($16.00)– That wonderfully musty, old aroma of an aged leather-bound book in candle form. 😀 This hand-poured soy candle is sure to please any second-hand bookstore enthusiast.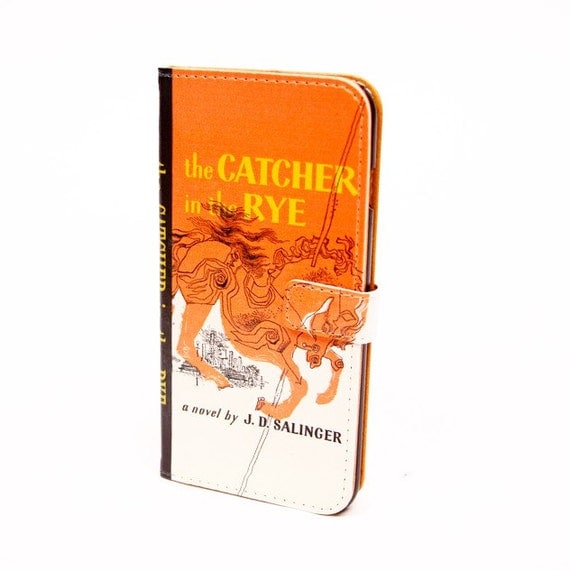 + "The Catcher in the Rye" Phone Flip Case ($29.00)– Designed after the cover of J. D. Salinger's most famous novel, this phone case protects your phone while flaunting your impeccable literary taste to the world. 😛 The case can be bought for most types of phones, including all the sizes of the iPhone.
---
That's all for today everyone! Thanks for reading!
❤ Yasimone